Moving house can be a difficult process especially when It comes to de-cluttering your home and preparing the house for sale.
These are our Top 10 Tips to add to your moving house check list for preparing your home for sale.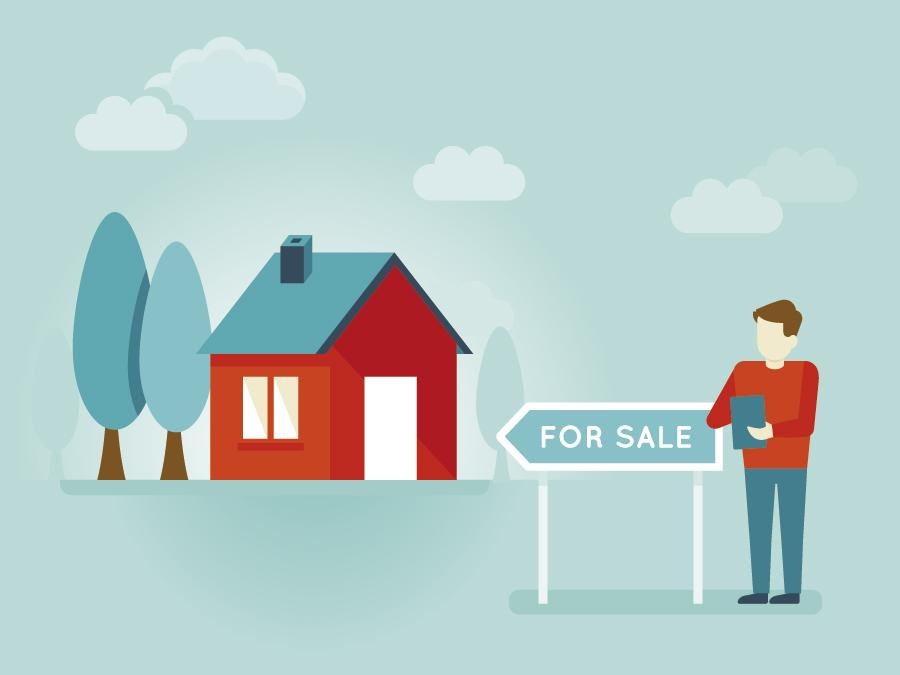 Top 10 tips for preparing your home for sale
1) Choose the right estate agent
Local estate agents are a good choice as they are on your doorstep which means they know your area well and makes them easier to communicate with. It's also good if you can get positive recommendations from family/friends to make sure there will be no complications. Make sure you consider estate agents which catch your eye and have a smart, appealing attraction.
2) Be sales ready
First impressions count. Make sure you cover/tidy any unappealing places or things in your property, if there is any! Possibly give any unwanted items to charity, find a neat place for them to be placed or do whatever you need to, so that buyers won't be distracted by the unnecessary stuff. Make sure there is no mess as this can put potential buyers off.
3) Outdoor space
Check the space outside is not overgrown. This will look unattractive and will look smaller and forgotten about. Less clutter will make the outdoor area a lot more appealing and larger.
4) Update the property
You could consider modernising the kitchen as the kitchen is most valuable part of the house. Make sure nothing is old and battered. This will look unpleasant and will turn some buyers away. Add a fresh lick of paint to make sure your home reaches the full potential of its attraction. Make sure there are no chips or holes in the paint work. This can look like you have neglected your home and can be distracting for potential buyers so spruce the place up!
5) Right smells
For example, if you want to attract buyers into your buying your home, you want them to know that you take pride in the details and cleanliness of your home. Cleanliness will have a major impact on a successful purchase. The buyers want to know that you have looked after your home so there aren't any unforeseen problems which would bring extra cost.
6) Date of selling
Selling in Spring is a good time to sell as the improving weather and gardens can make your home more appealing.
Selling in Summer can be slow, as most people take holidays as the schools are off. This means most solicitors or buyers may be away.
Selling in Autumn is the best time as the school term starts, and people are ready to start house hunting again after the summer holidays.
Selling in Winter can decrease the chances of a fast sale as the cold weather and Christmas puts buyers off in their hunt as usually money is spent on Christmas shopping rather than property shopping.
7) Highlight good points when showcasing the property
Good points can range from your own personal good points within your property. However, if you need a head start, consider pointing out the parking space or the amount of outside space. Draw attention to the local area. For example, say how amazing the neighbours are and make sure you talk about what else is in walking distance like parks and cafes! Highlight the spaces that the buyers could extend or convert, make sure your homes full potential is being showcased.
8) Take pets elsewhere
Family pets have a special place in the homeowner's heart but unfortunately this can be distracting for potential buyers. For the best result you should remove pets from the house.
9) Pre-empt what information your solicitor may need
For a quick and easy sell, it's good to have an idea of what your solicitor will need, so contact Simply Move Home so you can get all the information you need and help getting all the documents ready for your solicitors without any complications. 
10) Allow potential buyers to envision themselves living in your house
Buyers will be looking for empty spaces and will try to envision themselves living at your property, like mentioned previously, highlight key points of what makes your home a home! If buyers can see themselves living there, then well done! you've achieved all the points above!
How We Can Help
WE BRIDGE THE GAP BETWEEN YOU AND YOUR SOLICITOR!
If you except a conveyancing quote from Simply Move Home we will also provide you with a Free Desktop Report which will highlight any issues that may arise in the conveyancing process. By carrying out the desktop study we will be able to see if any additional searches will be required on the property Before You Contact A Solicitor.
Our Conveyancing Quote Generator can provide you with an accurate quote breakdown for your conveyancing fees through one of our trusted partner solicitors. Once you have received your quote you can discuss it with us by calling 0800 002 9498 or email info@simplymovehome.com. You can also now text/whatsapp us on 07482 669789.