Moving home can be tense and overwhelming, especially if you are doing it alone, but with the right strategies and tools, you can make the process easier and more stress-free. In this blog, we will discuss these ideas on how to make your move less challenging and how to reduce the worry associated with it. Simply Move Home is here to give you essential advice, supplying you with the checklist below to guide you with your move because our aim is to help save you time, money, and most importantly stress.
1. Finding the best solicitor for you.
Reputation, experience, fees, communication, professionalism, and location are important factors to consider when selecting a conveyancer. Conveyancing is the legal process of transferring ownership of a property, involving a lot of paperwork and regulations. It is important to choose a good conveyancer, who can provide invaluable legal advice and support throughout your process. It is also worth noting that conveyancing fees can vary significantly, so ensure you get a detailed breakdown before making the final decision.
To help direct you to the right solicitor who will help make sure the process runs smoothly and stress free, fill out our quotation system, so we can find the most suited match for you. To start the process off, you can click here for our quote generator, where you will enter the address and property details. Then you will receive four accurate, no obligation quotes by email from our trusted Conveyancing Solicitors. Once you are ready, make sure to click the accept button and then you will be contacted by our trustworthy solicitors to get started with your move.
2. Clearing out early.
You will likely have an easier move when you have sorted out the belongings in your current home first. By the time everything is ready, you don't want to be wasting more time on sorting out and then taking unnecessary items that will clutter your new home.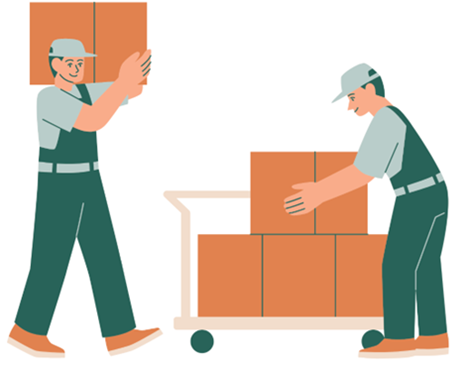 3. Finding a removal company.
In order for you to continue to save money, you need to compare the removal companies that are located close to you and your new home. Read feedback on what others have experienced when using the potential companies you are from and be confident that they will be efficient and careful with moving your belongings. By comparing, you can decide on what is most important to you, such as saving time, money or stress can impact what company you want to go with in the end.
4. Measure furniture.
Whether you are taking your current furniture or buying new items, you need to know in advance if all these pieces will fit in your new home and reduce the chance of losing money on unsuitable furniture. As a result, this can also mean that you can create room plans and be more prepared where everything will be stored.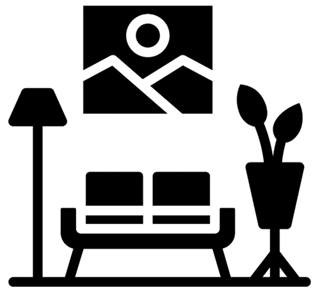 5. Completion date with solicitor.
Choosing a moving date is very important and so it is necessary to make sure this date is chosen with thought and care. For instance, you may need spare or free time for the following days after your move to unpack and settle in. If you have children, it would be a good idea to do it during a school holiday, so they can have time to feel comfortable in their new home and area before going back to school. Having the right solicitor, who is able to communicate well and liaise with the seller and their solicitor, will help you when choosing the best date for you.
6. Exchanging contracts.
Once your completion date is agreed and confirmed, you and your solicitor will be ready to exchange contracts. You can start redirecting post, transferring deposit, and confirming all finances for the new house. This will make sure everything is all set and ready to go. You also have to keep in mind, exchanging contracts and the completion date being same day can result in fees from solicitors, so you may want to speak to them in advance so there are no hidden surprises.
7. Update your address.
Don't forget to contact:
Family and friends
Place of work or education
Health services, e.g., GP surgery, dentist, optician
Financial services, e.g., your bank, savings account providers, credit card companies, pension services
Utility providers, e.g., water, electricity, gas
Subscription services, e.g., Netflix, local gym, Amazon Prime
Insurance companies, e.g., life, car, and pet insurance
Government bodies, e.g., local authority, DVLA, the electoral roll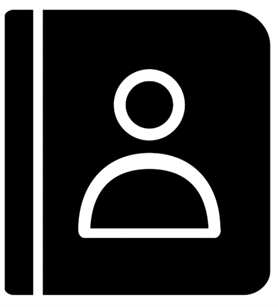 8. Finally… don't put too much pressure on yourself.
Everyone feels stressed and anxious when moving house, so make sure you aren't worrying yourself too much because it is normal, but this is where we can help. Simply Move Home can guide you into making an educated decision for a hassle-free transaction. Starting by picking the right solicitor will ensure you have a stress-free experience.
Once again, start the process correctly by using our Conveyancing Quote Generator, which can provide you with an accurate quote breakdown for your conveyancing fees. You will then be contacted and looked after by your chosen helpful, efficient solicitor. Our streamlined, hassle-free service, which comes with no hidden fees, will give you the chance to save time, money, and stress, helping you Simply Move Home.
Contact us at Simply Move Home by calling 0800 002 9498 or emailing us at info@simplymovehome.com if you are wanting to discuss your quotes or if there is any other general assistance, we can assist you with.